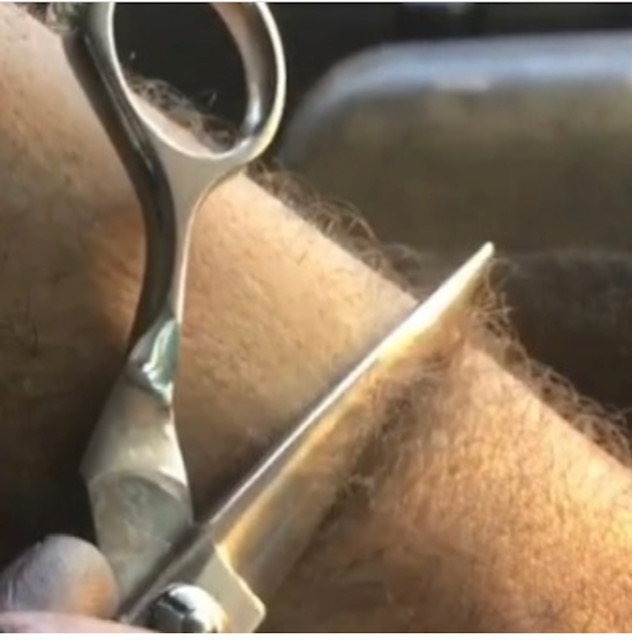 FREE LIFETIME SHARPENING*
 JUST SEND YOUR SHEARS WITH
A UPS PRE-PAID RETURN LABEL).
   *Purchase from Shear Integrity*
*VOID IF SHARPENED ELSEWHERE*
  *MOST SCISSORS, APPLIANCES 
AND SALON PRODUCTS ON SHEARINTEGRITY
   WEBSITE ARE WARRANTED BY THE 
       MANUFACTURERS.
  *SHEAR INTEGRITY HAS THE RIGHT TO
REFUSE ANY WORK DEEMED UNSUITABLE
        OR UNREPAIRABLE!
Shear and Scissor Sharpening.
We offer high quality, satisfaction guaranteed sharpening and repair services for both wholesale and retail customers. We are the top scissor & shear sharpening in the tri-state area. It's the company that Professionals Trust!
SHARPENING SPECIALS $25 EACH/ 3 for $60) plus & S/H
 

SHARPENING JAPANESE SHEARS (3 PAIRS)


$65.00
 

BEAUTY STUDENT SHARPENING RATE




$15.00

 

STUDENTS & ASSISTANTS SHARPENING


$15.00
 

COSMETOLOGY STUDENT SHARPENING


$15.00
 

THREE NIPPERS FOR $10 (TOTAL PRICE)




$10.00

 

CUTICLE SCISSORS – SHARPENING




$7.50

 

SHARPENING CUTICLE TRIMMERS


$5.00
 

REPLACEMENT SPRINGS (SINGLE)




$4.00

 
CUTICLE NIPPER SHARPENING




$10.00/ 3 for $25
 TANTO BLADES AND TROPHY SWORDS – $50 PER INCH.




$50.00

 
 

NAIL PUSHER SHARPENING




$3.50

 

NAIL CLIPPERS




$5.00
 

LINEN SCISSORS




$5.00

 

DOUBLE SPRINGS




$6.00

 
 

SHARPENING CUTICLE TRIMMERS


$5.00
 

PINKY REST




$5.00

 
PAUL MITCHELL STUDENT DISCOUNT $0
Recession Special & Paul Mitchell Discount! Attention Paul Mitchell Students, Instructors and Stylist's!Just send a prepaid insured label with your order.(UPS with tracking preferred). Please allow 24-48 hrs turnaround. Offer Void if sharpened elsewhere.
Warranties:
*FREE Lifetime Sharpening. (Just send your shears with a UPS Pre-Paid Return Label). *Void if sharpened elsewhere!
Most scissors, appliances and salon products on Shear Integrity web site are warranted by the manufacturers.
Shipping:
Shipping charges are calculated and vary based on distance and destination.
Once a package leaves our office in the hands of a recognized Shipping Company we no longer assume responsibility for the package.
Shipping expenses incurred while receiving or returning a product are nonrefundable.
*Sorry, we do not ship to PO Boxes, or APO addresses.
FOR RETURNS & SHEAR SHARPENING SERVICES.
Please note that Shear Integrity cannot be held liable for any damages that may occur during shipping. To minimize the risk of damage, we kindly ask that you ensure all items are securely wrapped and well-padded before shipping. This will help to ensure that your items arrive in the same condition as when they were shipped.
Note: All prices subject to change without notification.
Please note: We will Match or Beat pricing on any Legitimate Vendors at our discretion.